Make-up is not always is an easy task, especially when it comes to applying eye shadow. Indeed, some have larger eyes, another smaller, rounder, more almond-shaped, and the effect can vary considerably from one type of eye to another.
In this article I'll talk about the necessary steps so that you learn to properly apply eye shadow and so you feel a spectacular look.
First of all, you should choose a main color that you favor. To do this, you can select a tone that is complementary to the color of your eyes.
Looking at the colors that are opposite each other on the color wheel located below, you'll find complementary colors. So, if for example your eyes are green or Brown, purple tones will go you wonder, while if your eyes are blue, the more reddish tones to highlight your eyes.
You can also choose the color depending on the occasion or even what they wear. For example, if you're going out at night or attend a special event, you can always opt for colors more intense and striking as a dark brown, dark blue, or copper. On the other hand, if you are out during the day or have a more casual, you can go with a clearer and more neutral eye shadow should you bring a light, natural and luminous look.
There is a lot variety of eye shadows. In fact, you can find bright shadows, Matt shadows, shadow powder, shadows in cream, etc, and can be difficult to choose from so much variety. Shadows matte, i.e. without brightness, generally more favor for more mature women who perhaps have more wrinkled skin of the eyelids. Indeed, lacking brightness, it won't attract both the light and a bright shade and therefore not marked both the wrinkle. There are also shades in powder and cream. Usually cream shadows are best suited in dry skin, since they are creamy and moisturizing to powder shadow. In addition, oily are perhaps too creamy cream shadows. If you have a little more budget, I recommend both the eyeshadows from Mac and Nars. They are of excellent quality and there are all the colors. A cheaper version, but not of lower quality, are the eye shadows of L' Oréal, especially Color Riche Monochrome and the foolproof Color shadows.
To look a perfect eye makeup, you must only follow 6 steps. The most important thing is that you have good tools, like a good makeup brushes.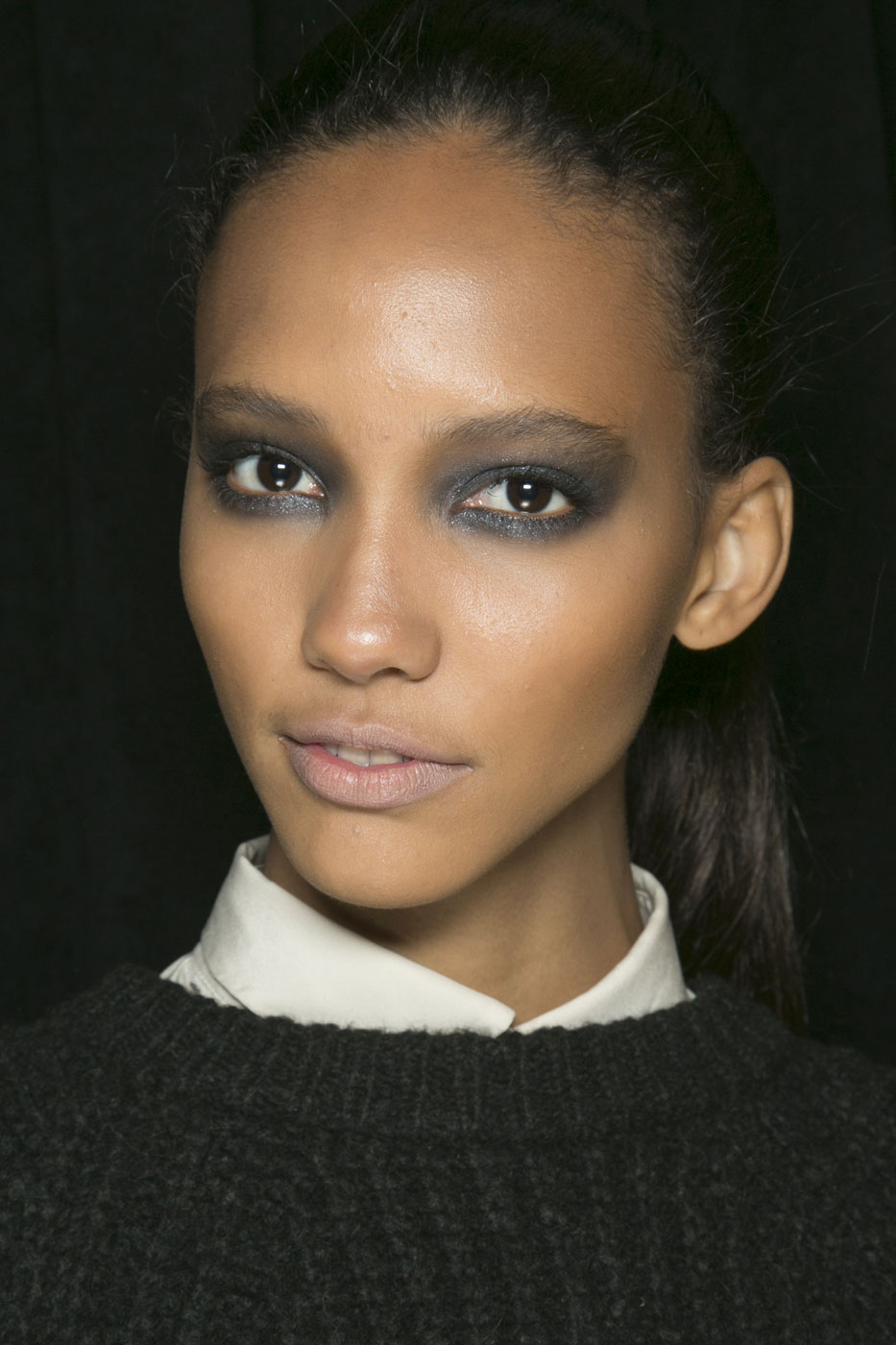 1. the first step is to apply the pre-basic for eyelids. Thanks to her, the eyeshadow will last all day (or night!) and not you cuarteará or consigned to the folds of the eyelid. I recommend that you try the pre-basic Too Faced Shadow Insurance or if you have very oily skin, the Smudge Proof Eyeshadow Base of Nars.
2. Secondly, applies the main color on the eyelid with a flat brush. If it is a cream shade, you can always apply it with fingers or a brush of synthetic hair. If it's a shadow powder, I recommend the brush #239 Mac. It is ideal to apply the color on the lid and will last you for years and years.
3. once applied the main shadow on the eyelid, it is time to apply the shadow over the basin or banana in the eye. So it is not excessively loaded and artificial, I recommend that this shadow is matte, so it will give you shade and depth to the eye in a more natural way. As a Wedge or Mac Espresso shades are ideal for the eye socket. It applies this shadow brush to smudge as the Mac #217. With this brush you get to apply the color while you're blurring it, leaving an uncut and natural effect. The key to a beautiful eye makeup is the shading. There should be no break between the first shadow and the basin.
4. the fourth step is to apply a shadow on the brow bone to lift it. This shadow can be glossy or Matt, what you most prefer. Matt, like Mac Brule, you'll be more natural and bright, as Mac Shroom, it will be most striking and glamorous.
5. to give light to the eye, always you can apply a bright shade, as Mac Shroom, in the inner corner of the eye. This step will give more life to your eyes.
6. to finish the look, it outlines your eyes, as you prefer most, and applied volumized. If you think you need it, it curls your lashes before applying the mask. With this step you will see that the look is complete and give him greater prominence to your eyes. One of my favorite tabs masks is the false Eyelash effect of Maybelline. It provides volume and lengthening eyelashes and, in addition, is economic!
You're ready to use your eye shadow like a pro. I hope that this article has cleared all your doubts about the eyeshadows. Feel free to leave me any questions you may have!